In the afternoon of January 31st, 2018, the CEO of
FK Bearing
Group Mr. Hong Jingmin and the representative of the Xuefeng Park Mr. Lin signed the agreement of setting up in the Xuefeng Park, witnessed by the vice mayor of Nan'an Municipal Government in the meeting room of Nanan Municipal Government.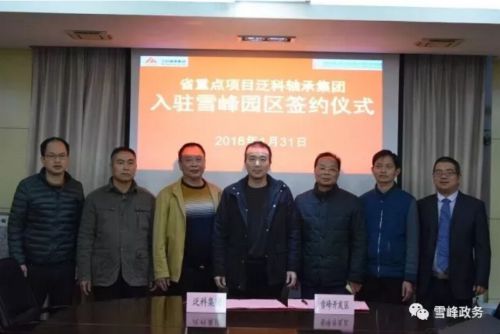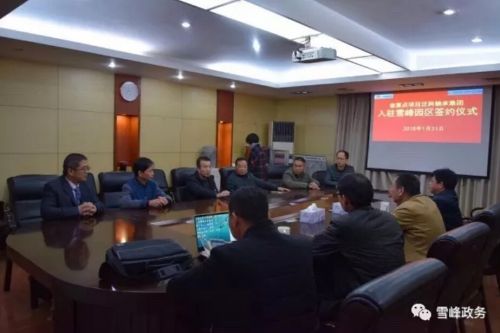 FK Bearing
Group sets up in the Xuefeng Park with the project of bearing units with high speed, silence and long service life. The project is the major project in Fujian Province. The first phase of the project covers an area of 15000 square meters. FK Group is planning to invest 776,900,000 RMB for this project, and the project will be under construction in March, 2018. The time limit of the project is 33 month, and the project will be constructed and put into operation in December 2020. The completion of this project will solve the problem of insufficient production capacity of FK's high-end products and change the situation that the original high-end products are only exported to the U.S. and the European countries, offering world-class bearing units with a reasonable price for customers in China.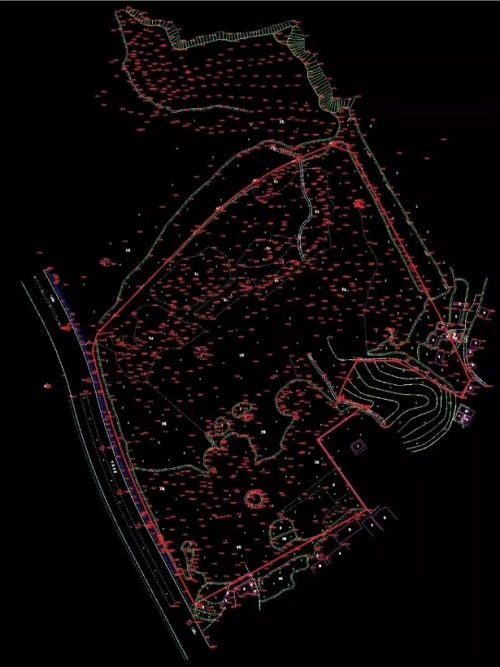 The Xuefeng Oversea-chinese Economic Development Zone is located in the northeast of Nan'an City. The Xuefeng Economic Development Zone is in a position of transportation junction of Nan'an and is about 20 kilometers away from downtown Nan'an. The Xuefeng Economic Development Zone is about 80 kilometers away from downtown Xiamen, which is very convenient.